Archives for Lil' Baby Cakes News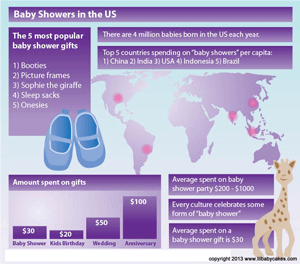 Baby showers in the U.S. have long been centered on showering the expectant mother with, from group purchases of extravagant strollers and the latest nursery furniture to everyday diaper supplies.
Our Limited Edition Diaper Cakes match popular baby themes at attractive price points attractive to baby gift buyers.
This week, StartupNation formally announced the winners in their 2009 Leading Moms in Business Competition.  I'm happy to report that Lil' Baby Cakes finished 69th out of 200. I'm really honored by our placement and want to thank all my customers, friends, and family members who voted for me. I'm also grateful to StartupNation and VerticalResponse for ...